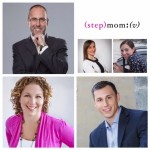 Your Dreams Only Seem Impossible
Quote of the Day: "Start by doing what's necessary; then do what's possible; and suddenly you are doing the impossible" –Francis of Assisi
Weekly Show Reflection:
Hello, everyone, and thank you so much for stopping in for this Friday's reflection.
Before we get started, I have a few fun "housekeeping" things, as they say, to talk to you about.
One of those things is that the time has come for me to announce your new name. Yes, very excitingly this has been a topic of discussion in our private Facebook group. Some people feel as if "listeners" or "audience" is too general and not personal enough. And, I think after 163 episodes we're ready. There were suggestions such as Motivated Ones and Peeps and Tribe and The UltiSys – because remember: our group is Motivate Me! – Ultimate Support System. And that is what I hope we can get people to do: pull together positive, supportive people and provide encouragement and understanding, be realistic about life and laugh as much as we can. Marie's response was: "We are a community, I think. We listen, learn and lift one another, and that's truly what a community is about. I'm really grateful to be part of this one." And Racquel said: "I'm cool with anything you want to call me. I just always think of Motivate Me as a support system." I am sure you can see how both of these responses, along with all the others, made me super happy. So here it is, staying in line with what I think we all feel is our goal here, and using an abbreviation from the show that stemmed from our guest, and my daughter's boyfriend, Michael Scotti Jr, who abbreviates everything because he is in film: You will now be officially referred to as the MoMe Team. MoMe for Motivate Me! and team – because who doesn't want to be a part of a team? And team – because every member of a team is important. And Team, because that evokes chanting and clapping and motivating and encouraging each other…and that is how I see you and me and us.
So moving on MoMe Team, I have been getting a lot of great feedback about the show. And, something that comes up most is that people look forward to the Friday reflection. So Veronica and Gina and Jason, that you for your feedback, I'm thinking about you today.
If you are a MoMe Teammate out there listening right now and would like to send us show feedback about what you're digging, what you're not digging, what you would like to see that we're not doing, I would love to hear from you. There are many ways to get me, but the easiest is probably just to shoot me an email at Lynette@motivatemepodcast.com. AND, if you're somebody who has been sitting back thinking about applying to be on the show, I suggest you send that email now, because BIG NEWS here, ladies and gentleman: the format of our show will be changing on April 20th.
As you know, we will be taking Motivate Me! on a 50-state road trip the first week of May. MARK YOUR CALENDARS FOR THIS: We will be having a sendoff party on the Jersey Shore boardwalk May 4th, so everyone can meet the crew and wish us luck. It would be amazing if you could be there. If you want details, such as details for our sendoff party, or if you would like a copy of our itinerary, go to motivatemepodcast.com and sign up for our newsletter!
So, the thing is, I have so much information to share with you about the trip. And about the preparation for the trip, because something that is always in my mind is how to show you how to incorporate a passion into your life. The best way for me to do that is to show you the steps I take to do that. By now, I think you know that I am a show don't tell kinda girl. So I would like some time with you to end what we have now realized is Season I in order to officially start Season II on April 20th.
April 20th is exactly two weeks before our sendoff party and it is also my 48th birthday. You know how when your birthday comes you feel like, I don't feel any different today than I did yesterday? Well, in complete support of living a life of design, I decided that for me, that was not going to be the case this year. So on that day, we will have a shift in format and we will all be getting ready for the #MOTIVATEme, America! Road Trip 2016.
What can you do to prepare? In order to be a part of all the great things we'll be putting out, you will want to make sure that you do these things: 1) request me on Facebook, I am simply Lynette Renda, 2) join our private group Motivate Me! Ultimate Support System, 3) go to motivatemepodcast.com and submit your email to receive our crazy itinerary, 4) follow us on Instagram: Motivate_Me_with_Lynette_Renda, and 5) follow us on Twitter: @MotivatePodcast. You can probably just search my name in each of these mediums and we should all come up. I am assuming that you have already subscribed to this podcast. I know this sounds like a lot to you now, but each of these mediums will have different content from the trip, that's why you want to be subscribed to each.
Next, I have a couple of shout outs I'd like to send out to some top contributors in our private Facebook group Motivate Me! Ultimate Support System. To Ruth and Hillary and Kelli and Keith thank you! Ruth, I look forward every day to the humorous daily picture you post, it's quirky and adds a new perspective on life. Hillary, your drive and courage and appreciation for the little things in life always makes me stop and think. I'm really proud of the way you have taken charge of your life. Keith, I am so appreciative of the thoughtful responses you give to the questions and comments of the other group members, and Kelli, the meaningful passages you post really show me how much you get the message of this show and the point of the group. I told you all this week how adorable you all are and how grateful I am to have you in my life, and I meant it. You and the rest of the members just make this world a happier place for me. I know our group is young, but I hope it will be doing the same for all of us soon.
Enough about me, let's get to this week's guests.
All of my guests this week have achieved something that others may have thought impossible. I have to tell you, I had so much fun speaking to the guests this week. For one, I found each of their passions incredibly interesting. Now, I admit, that's not hard to do because I find many careers and hobbies and interests interesting.
But, on Monday we had mentalist and keynote speaker Christopher Carter – am I right or am I right that being a mentalist is super cool?! You all are well-aware that I have a personal interest in body language. I have to tell you, though, that Christopher took my interest to a new level. He uses his knowledge in body language to both perform for entertainment but to also help people perform better and communicate better in the work environment. He uses it to teach communication and empathy. A) I thought that was sincerely interesting, and B) I thought it was nothing short of amazing that this is an understanding he discovered on his own through his own study. That, as I say on the show, is profound to me. Now, today's topic is about achieving the impossible. This is a severely shy boy who grew up and out and went to college, got married, and during a graduate program decided, 'No. I don't want to do this; I want to become a mentalist." Christopher Carter had the courage, despite his shyness, despite his lack of knowledge in the entertainment industry, despite the fact that he was a grown married man, to take on what others told him was impossible and become a mentalist and keynote speaker.
On Tuesday we had a duo on the show, Avery Pontell-Schaefer and Erica Busillo, who are working step moms, who take their jobs as step-moms so seriously that they are not just step-moms, they are step-momming. Now, here is the thing with Avery and Erica. They approach their role as step-moms very seriously and with positivity, and they are on a quest to encourage other step-moms to do the same. Their site momward.com launches tomorrow, March 12th, and they are calling on all step-moms who want to share their positive experiences to come join them. Achieving the impossible is today's theme and I see these two doing just that. They are transcending the negativity that can often be found in blended families by taking the high road, the positive road, and they are getting great results because of it. Of course, they have the same challenges many other blended families have, but from what they said, the problems are shorter-lived and they are happier families because of it.
On Wednesday, Keri Norley was on the show. Keri was born in Chicago and lives in Australia and as a Feng Shui, numerology, and colors coach. Keri has done a couple of things people would see as impossible: she moved to Australia for one, and for another, she walked away from the degree she earned in early education to take a much more spiritual path. And she continues to speak on and consult on practices some may not see the value in. However, she has made it work and is living a life she truly enjoys. You can hear it in Keri's enthusiasm for life.
Thursday's lesson was taught by previous guest Jason Shurgot. Jason is the founder of MillionaireNotes on Instagram where in only fourteen months he grew to over 150+ followers. His lesson was on 7 easy steps to start a digital business for free, and Jason is doing it. So many times as an entrepreneur people are discouraged, either by others or by the market they are a part of. But, Jason talks on the show about a couple of the business failures he has had in his life, and he remains undaunted by those that try to tell him what he wants to achieve is impossible.
Looking at my own life, there are so many things I've attempted or achieved that people thought was on the impossible side: getting married at nineteen, starting a karaoke business when people barely even knew what karaoke was, going to college at thirty, getting a masters at forty, writing two novels, starting a podcast when so many people don't know what podcasts are, going on a 50-state tour.
I had an unexpected and powerful conversation with someone today that really brought a couple things home for me, that is blowing me away a little bit right now for how on target this conversation was with what the topic is for today's reflection. I was speaking with a friend through text messaging, and I told her that I would like to interview her when my crew, Cassie and Chelsea, get to New Jersey. At first she lit up excited that I had saw value in what she's doing, but she quickly went to why she would not want to be in front of a camera.
And it really relates to achieving what you may believe as impossible, and how it is really just thoughts and perceptions. How much you care about what others think of you and how much you allow the opinions of others to impact your actions.
My response to my friend was: "There are five reasons why I could say I shouldn't be in front of a camera."
And she said, "Exactly. You're such an inspiration."
Her words created this thunderstorm of emotion in me. I started to doubt my own abilities. I mean, if someone is going to feel that way about themselves, then that's what they're going to see when they look at me. And as we've discussed here before, what we put down in others is what we really don't like about ourselves. So my first question was: Is this all people will see when they look at me?
But, see, there is something much stronger than that in me, and to tell you the truth, I'm not sure where it came from. I don't know if it's a confidence or a knowing, and just like some people are shy or others feel they lack worth, I refuse to let the opinions of others deter me from what I want out of life. I just refuse.
Then I teared up. Not for myself, but for my friend and all of the other beautiful, intelligent, special women out there who live less because of what boils down to their own self-doubts. Because of what they think others are thinking when really it's only what they are thinking about themselves.
I know that there are millions of women who could be doing so much more with their lives. Who are holding themselves back. Who could be changing the world and the lives of people in it, if they could just see in themselves what others truly see.
This is why I love the words of Francis of Assisi so much because sometimes we need to trick ourselves into achieving the impossible. So ladies, "Start by doing what's necessary; then do what's possible; and suddenly you are doing the impossible."
I believe in you.
Call to Action:
The Motivational Go-Do!
Don't let your own opinions hold you back from achieving what may seem like the impossible.
CLICK HERE to listen to this week's reflection.
If you enjoyed, a review on iTunes and Stitcher would be much appreciated!
Let us help you live a life you will be excited about…
the only regret you'll have is wishing you had started sooner.